Where does the name Guppy Lake Come From?
In 1988, my wife Trina inherited a property in northern lower Michigan (specifically, in the Township of Greenbush, ten miles outside of metropolitan Oscoda, in the little-known paradise known as the Sunrise Side of Michigan) that had been in her family for nearly a century. On our first visit there, our three daughters (3, 4, and 6 at the time) saw the small pond on the property, and immediately compared it to the only other lake they knew well, a much larger lake in northern New York. "It's just like Trout Lake, only smaller!" said Shana, my oldest. "Let's call it Guppy Lake!" The name stuck.
Guppy Lake quickly became our favorite place in the world, a sanctuary of peace and calm to which we retreat at every possible occasion. Since 2009, it has been our primary residence. Naming my Internet domain guppylake.com allows me to carry a small amount of its peace with me into the chaos of the work and online worlds.
For directions to Guppy Lake, please send me email.
This is Guppy Lake in the mist: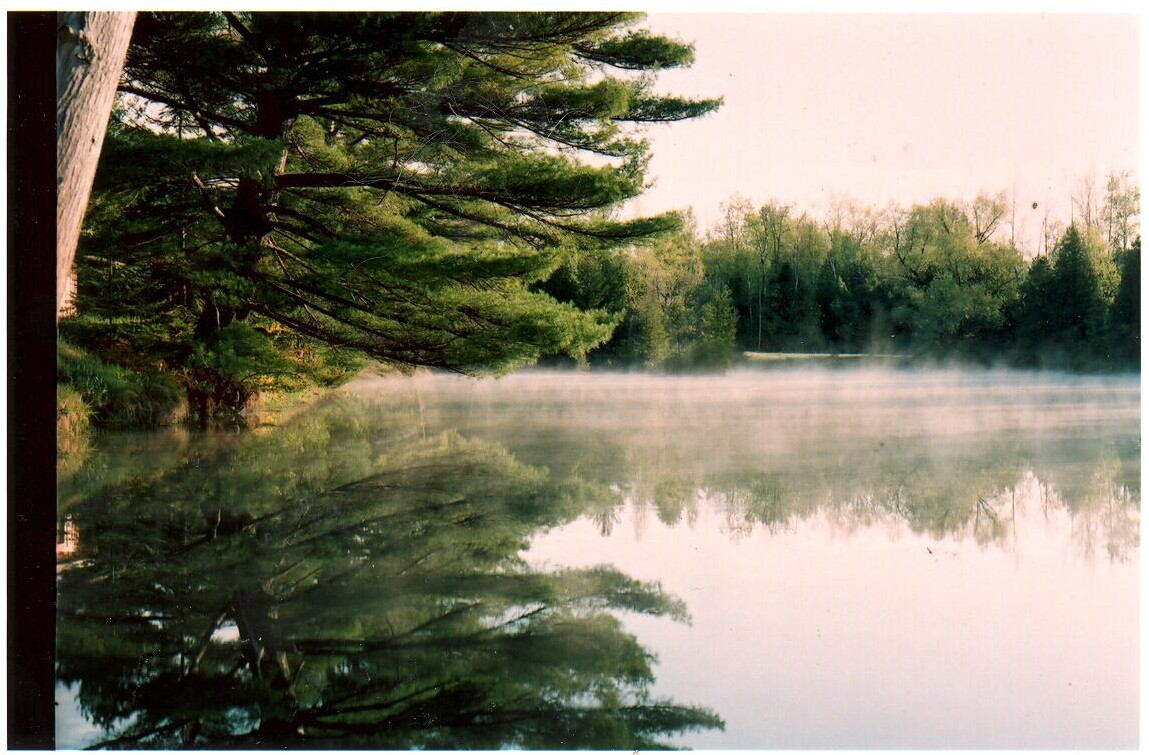 This is Nathaniel floating on a rubber raft on Guppy Lake: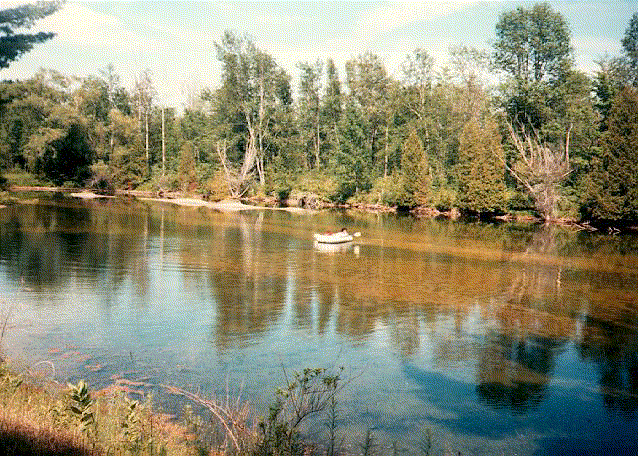 This is Guppy Lake during a drought year: